Public Affairs & Issue Campaigns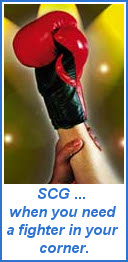 Decades of experience organizing hundreds of issue campaigns makes the Strategic Consulting Group a go-to resource for:
In-district field operations
Grassroots lobbying
In-district earned media
National earned media
Issue campaign message development
Polling
Coalition development
Live and automated Patch-Through calls
Door-to-door canvassing
In-district direct mail
In-district radio and TV
Issue-based fundraising
SCG has been engaged in battles that involve many of the most prominent national issues, like Social Security, health care and human rights. And it has been on the front lines at the state and local levels—wherever relentless, precise organizing can ensure a victory.
In 2003, SCG managed Fair Taxes for All, the national campaign against the Bush tax cuts, led by AFSCME, People for the American Way, USAction, the Campaign for America's Future, the National Women's Law Center, the Leadership Conference on Civil Rights and the AFL-CIO.
In 2005, SCG managed the field program for Americans United to Protect Social Security and the successful campaign to defeat President Bush's plan to privatize Social Security.
The firm has served as consultant to the Coalition for Comprehensive Immigration Reform.
SCG continues to work with Americans United for Change, coordinating with the labor movement and House and Senate leadership to promote a broad progressive agenda.
SCG serves as General Consultant to Americans Against Escalation in Iraq, the national coalition to end the Iraq War that is spearheaded by MoveOn.org, USAction, SEIU, Americans United for Change and includes many other major progressive organizations.
SCG works with the Emergency Campaign for America's Priorities (ECAP) to coordinate the efforts of progressive organizations in budget and tax battles in Washington.
SCG issue campaign clients have included such groups as:
AFL-CIO
Americans United to Protect Social Security
Alliance for Retired Americans (ARA)
USAction
Emergency Campaign for America's Priorities (ECAP)
Association of Trial Lawyers of America
SeaWeb (Pew Trust)
People For the American Way
American Federation of State, County and Municipal Employees (AFSCME)
Service Employees International Union (SEIU)
United for a Fair Economy (UFE)
Scores of local and statewide organizations throughout America
When your issue calls for experienced fighters who have been there, in the ring, winning hard-fought victories, taking some tough shots and bouncing back, you need SCG in your corner.