High Intensity Field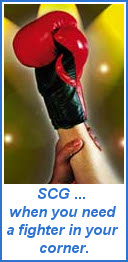 For Base Mobilization, Electoral & Issue Campaigns
SCG has decades of field experience and has worked with hundreds of electoral and issue campaigns. We organize field programs to find voters and get them to the polls and fight for issues on the streets. We have people with decades of experience managing paid canvass operations, and we have built more volunteer-based field organizations than any other firm in America.
SCG creates, executes and tracks the progress of custom-made field programs using a variety of approaches that can be adapted to meet a particular campaign's needs and circumstances. When it comes to field operations, we do not believe that one size fits all.
Base Mobilization Campaigns for the Democratic Party, Unions, Issue and Constituency-Based Organizations
SCG has been a leader in voter mobilization crusades in the African American and Hispanic communities, from major metropolitan centers to the rural South.
Our firm has extensive experience in GOTV message development and testing, as well as the nuts and bolts of constructing GOTV organizations.
SCG's fully-integrated GOTV programs include:
Systematic training and leadership development for voter registration and mobilization efforts
Voter file analysis and targeting of low-propensity voters
Systematic paid and volunteer door-to-door and phone canvass programs
Precinct-based Election Day GOTV – re-contact target voters at least three times door-to-door and twice on the phone until they vote
High intensity vote-by-mail and early-vote programs
Symbolically powerful GOTV mail, live phones, auto phones, poster and outdoor advertising programs – to surround low-propensity voters with GOTV messaging
African American and Hispanic Radio
Leafleting of mass locations, transit stops and large events using powerful, focus-group tested, GOTV messages
Church-based voter registration and mobilization programs
Spanish language GOTV television advertising
GOTV earned media programs
Electoral Campaigns
High intensity field is the backbone of effective electoral campaigns and can mean the difference between winning…and losing.
SCG Field for Electoral Campaigns:
In most electoral campaigns, our goal is to identify enough individual voters to win the election when mobilized on Election Day.
We conduct a systematic Voter ID/Persuasion program using door-to-door and phone canvassing.
We do systematic, personalized persuasion of undecided voters through the door-to-door and phone canvasses.
SCG builds an organization in each of the district's "walkable" precincts that will contact and mobilize our identified supporters until they vote.
We generate massive visibility for our candidate throughout the district.
SCG has pioneered innovative techniques to attract top-flight organizers, like the Democratic Campaign Management Program (DCMP). We recruit, train and manage the most highly motivated field organizers in politics.
Our virtual predictive dialer helps campaigns triple the productivity of volunteer voter contact and often eliminates the need to do paid voter ID calls.
We can craft "Mobilization Mail" that can use the campaign's own messages, or help campaigns develop messages using focus group and field-tested messages that we have developed from the hundreds of GOTV programs conducted over the years.
SCG's phone systems can conduct automated ID programs on hundreds of thousands of voters in less than a day. Automated ID programs can be used to narrow the universe for live canvass programs; they can be used to re-contact undecided voters; or they can provide a final layer of pre-election voter ID among voters who have never been reached.
We can also integrate GOTV Radio, Television and Outdoor Advertising into field programs where they are appropriate.
Issue Campaigns and Grassroots Advocacy
Field is an incredibly effective way to mobilize constituencies to fight for issues.
SCG has coordinated issue-based field programs for dozens of progressive issue-based organizations including: the AFL-CIO, AFSCME, SEIU, the Alliance for Retired Americans, USAction, Americans United for Change, the Iraq Campaign and People for the American Way.
In 2003, SCG coordinated the major nationwide battle against the Bush tax cuts and economic policy for Fair Taxes for All, the coalition spearheaded by organized labor and many major progressive and civil rights organizations.
In 2005, SCG helped design and manage the successful field program for the national campaign to stop the privatization of Social Security.
In 2007, SCG helped organize the national field program to stop the War in Iraq.
SCG Field for Issue Campaigns:
Press Events
Rapid Response programs to neutralize or redirect the other side's message delivery
Coalition Building
Generating thousands of grassroots contacts to decision makers
Generating grass-tops letters to public officials
Letters to the Editor and Op Eds
Editorial Board memos and meetings
Rallies
"Actions" at the offices of public officials
SCG's automated Patch-Through calls can greatly enhance field operations on issue campaigns by generating thousands of calls to targeted elected officials and help organizations identify new members at low, affordable prices.