Campaign Staffing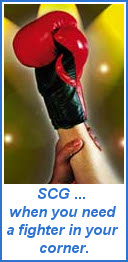 No single factor effects the success of an electoral or issue campaign more than its choice of staff.
Many campaigns struggle to know how or where to look for staff with the skills and experience to win.
In the last 10 years, SCG has hired more than fifteen hundred staff for scores of campaigns. We know what great campaigns are looking for and we know how to find them.
We maintain a database of hundreds of organizers, field directors, campaign managers, fundraisers, researchers and media people who have worked for SCG and/or our clients.
And our Democratic Campaign Management Program provides us access to hundreds of organizers with whom we have direct, hands-on experience — people whom we've trained in the fundamentals of good political organizing.