Persuasion and GOTV Calls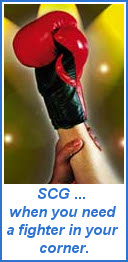 At highly competitive prices >
From a major political consulting firm you can trust to do them right>
Nowadays it seems like everyone with a PC and a phone line is offering to provide campaigns with "bargain basement" automated calling.

The Strategic Consulting Group (SCG) can provide your campaign with high-quality, reliable live or automated calling services for low, competitive prices – using the latest computer technology. We are also one of the nation's most experienced consulting firms when it comes to GOTV messaging. We can use your message, help you develop your own message or use focus-group-tested messages that we have developed from running hundreds of GOTV programs.
And unlike many automated phone vendors, we only charge you for the calls we deliver – not every number on your list.
Capacity – 8,000,000 calls per day
Convenient toll-free digital "call in" message system
Quality data preparation
Next day e-mail reporting
Redundant computer facilities (to prevent system failure at critical times)
Short set-up times
Targeting assistance and message development (at no additional cost)
Phone matches and file enhancement available at highly competitive rates
Pricing – $.05 per delivered call of 30 seconds or less*
Calls over 30 seconds are billed at an additional $0.00167 per second. There is a $250 minimum file charge.
SCG can also provide innovative and competitively-priced phone solutions for other campaign and public affairs needs, including:
Absentee ballot programs
Early-vote programs
Automated patch-through calls
Auto ID and polling programs
Virtual predictive dialer (triples the rate of volunteer voter contact)
Decades of experience running field operations for major campaigns means we understand the importance of excellence in execution and quality control. Every aspect of our phone operation is conducted as if the entire election depends on it – and it may.